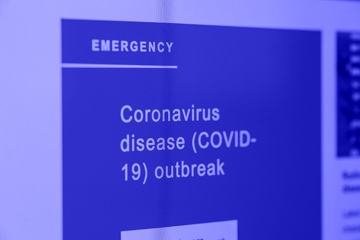 April 7, 2020
Informational Circular for Businesses and Employers – Government Programs to combat challenges during the COVID 19 crisis
Anna Thompson-Amadei
,
Automotive
,
Cannabis
,
COVID-19 Articles
,
Grocery
,
Health
,
Home Services
,
Hotel
,
Personal Services
,
Professional Services
,
Restaurant
,
Retail
Updated as of April 21, 2020.
The government of Canada has passed legislation that establishes two wage subsidy programs that are aimed at assisting eligible employers through the challenges caused by the COVID-19 pandemic, as well as certain measures to alleviate the pressures that businesses and employers are experiencing. Some of those measures were highlighted in an article prepared by Louis Sokolov and Tassia Poynter of our firm as of March 19, 2020 which has recently been published. An updated summary of the subsidies and the measures released to date is set out below.
Sotos LLP will continue to monitor government announcements and we will update and circulate this Informational Circular as warranted.
The Canada Emergency Wage Subsidy
The Canada Emergency Wage Subsidy (the "CEWS") offers, on a monthly basis, a 75 per cent wage subsidy to eligible employers for up to 12 weeks.  Eligible employers include individuals, trusts, taxable corporations and partnerships, as well as non-profit organizations and registered charities that see a drop of at least 30% of their revenue, calculated, on a month-by-month basis, by comparing the month's 2020 revenue to that month's 2019 revenue.  For the purposes of the CEWS, an employer's revenue is its revenue from business carried on in Canada earned from arm's-length sources.  Employers may calculate their revenues under either the accrual method or the cash method, but not a combination of both.
The amount of the subsidy for an employee on eligible remuneration (paid between March 15 and June 6, 2020) is the greater of:
75 per cent of the amount of remuneration paid, up to a maximum benefit of $847 per week; and
the amount of remuneration paid, up to a maximum benefit of $847 per week or 75 per cent of the employee's pre-crisis weekly remuneration, whichever is less.
Eligible remuneration can include salary, wages and other remuneration such as taxable benefits.  It does not include severance pay, or other items such as stock options.  There is no overall limit to the amount eligible employer can claim.
The amount of the subsidy for an employee is calculated on eligible remuneration paid between March 15 and June 6, 2020.  However, under certain conditions, employers have the option of using January and February as reference periods instead.  Further, for March 2020 only, in order to be eligible for the subsidy, an employer's revenues will need to be at least 15%  lower than the revenues in March, 2019.
There is a special rule for employees that do not deal at arm's length with the employer such that the subsidy amount is limited to the eligible remuneration paid in any pay period between march 15 and June 6, 2020 up to a maximum benefit of the lesser of $847 per week and 75% of the employee's pre-crisis weekly remuneration.  Further, the subsidy is only be available in respect of non-arm's length employees employed prior to March 15, 2020.
Employers must apply for the CEWS through the Canada Revenue Agency's (the "CRA") My Business Account portal, as well as a web-based application, and eligible employers will be issued a cheque by the CRA.[1] On April 5, 2020, Prime Minister Trudeau announced that it may be 6 weeks before this program is open to applications.[2]
The program will also offer a 100% refund for certain employer-paid contributions to Employment Insurance, the Canada Pension Plan, the Quebec Pension Plan and the Quebec Parental Insurance Plan.  The refund will cover 100% of employer-paid contributions for eligible employees for each week throughout that those employees are on leave with pay (meaning, the employee is remunerated for that week but does not perform any work for the employer in that week) and for which the employer is eligible to claim the CEWS for those employees.  There is no overall limit on the refund amount that an eligible employer may claim.
Please note that the refund is not available for eligible employees that are on leave with pay for only a portion of the week.  Employers are required to continue to collect and remit employer and employee contributions to each program as usual.  Eligible employers are to apply for the refund at the same time as they apply for the CEWS through the CRA's My Business Account portal.[3]
Temporary Wage Subsidy
Organizations that do not qualify for the Canada Emergency Wage Subsidy may still qualify for the previously announced Temporary Wage Subsidy ("TWS").  This previously announced subsidy will be equal to 10% of the remuneration paid from March 18 to before June 20, 2020, up to a maximum of $1,375 per employee and $25,000 per employer.  Those employers that are eligible for this measure are individuals (excluding trusts), partnerships [4] non-profit organizations, registered charities and Canadian-controlled private corporations that are eligible for the small business deduction.  Businesses that are eligible for this support can benefit immediately by reducing their remittances of income tax withheld on their employees' remuneration.[5]
For employers that are eligible for both the CEWS and TWS, any benefit from the TWS paid in a specific period will reduce the amount available to be claimed under the CEWS in that same period.
Scenario
Programs that Apply
CEWS
TWS
The business has ceased operations and has experienced a 30% (15% in March) or greater drop in revenues, .
x
x
The business continues to operate but has experienced a 30% (15% in March) or greater drop in revenues.
x
x
The business continues to operate but has not experienced a 30% (15% in March) or greater drop in revenues.
x
The Business Credit Availability Program ("BCAP")
BCAP was introduced by the federal government to provide $65 billion of additional support through the Business Development Bank of Canada ("BDC") and Export Development Canada ("EDC").
The EDC Loan Guarantee for Small and Medium-Sized Enterprises provides credit and cash flow term loans for small and medium-sized enterprises.  It allows financial institutions to issue operating credit and cash flow term loans of up to $6.25M to existing clients with 80% of the loans guaranteed by the EDC.  These loans are intended to be used for operational expenses and NOT for dividend payouts, shareholder loans, bonuses, stock buyback, option issuance, increases to executive compensation or repayment/refinancing of other debt.  Businesses from all sectors that were otherwise financially viable and revenue generating prior to the outbreak of COVID-19 are eligible to apply.  This program is now available at various financial institutions, including credit unions.
The BDC Co-Lending Program for Small and Medium Enterprises provides term loans for both the operational and liquidity needs of businesses.  The loans may be used to make interest payments on existing debt. This program is available to businesses that were financially viable and revenue-generating prior to the COVID-19 outbreak and are available in three segments depending on the revenues of a business as follows:
| | |
| --- | --- |
| Revenue of Business | Amount of Loan Available |
| Less than $1M | Up to $312,500 |
| $1M – $50M | Up to $3.125M |
| Over $50M | Up to $6.25M |
Note that these loans are repayable interest-only for the first 12 months, with a 10-year repayment period.
For additional information on any of the BCAP programs or to apply, Businesses should contact their primary lender, by phone or email, where they have a pre-existing relationship.[6]
Economic Assistance Measures for Businesses and Employers
As part of Canada's COVID-19 Economic Response plan, the government has announced other economic measures aimed at assisting businesses that include:
The CRA will allow all businesses to defer the payment of any income tax amounts that have become owing since March 18, 2020, or that become owing up to September 2020, until after August 31, 2020.  No interest or penalties will accumulate on these amounts during this period.
The CRA will not be contacting any small or medium businesses to initiate any post assessment GST/HST or Income Tax audits until, at the earliest, April 15, 2020.  The CRA will also temporarily suspend audit interaction with taxpayers and representatives for the majority of businesses.
The government will extend the maximum duration of the Work-Sharing program from 38 weeks to 76 weeks.  Note that for employers and employees that are participating in a Work-Sharing program, employment insurance benefits received by employees through the program would reduce the benefit that the employer can receive under the CEWS.
The Canada Emergency Business Account provides interest-free loans of up to $40,000 to small businesses and not-for-profits.  Organizations must demonstrate that they paid between $20K and $1.5M in payroll in 2019.  These loans will have 0% interest and require no minimum monthly principal payments until December 31, 2022.  There will also be a $10,000 loan forgiveness available provided that the outstanding balance is fully paid on or before December 31, 2022.  Any remaining balance as of December 31, 2022 will be converted to a three-year term loan at 5 per cent interest.[7]
The Bank of Canada has lowered interest rates, intervened to support key financial markets and provided liquidity support for financial institutions.
Businesses, including self-employed individuals) will be permitted to defer payments of Sales Tax Remittance and Customs Duty Payments to June 30, 2020.

Monthly filers: the deferral will apply to GST/HST remittances for the February, March and April 2020 reporting periods;
Quarterly filers: the deferral will apply to the January 1, 2020 through March 31, 2020 reporting period;
Annual filers:  the deferral will apply to the amounts collected and owing for their previous fiscal year and instalments of GST/HST in respect of the filer's current fiscal year.[8]

The federal government has announced a new Canada Emergency Commercial Rent Assistance  program ("CECRA") for businesses and commercial property owners.  CECRA will offer loans, including forgivable loans, to commercial landlords who offer rent reductions to businesses in order to help with rent payments for April, May and June.  This article will be updated as further information becomes available.[9]
The partners, associates and staff of Sotos LLP continue to work remotely during this crisis and we are ready to assist our clients and colleagues. You may contact us at sotosllp.com/contact/.
Anna Thompson-Amadei, Sotos LLP
Anna is an associate with Sotos LLP in Toronto, Canada's largest franchise law firm. She practices business law with a focus on franchising, licensing, and distribution. Anna can be reached directly at 416.572.7322 or athompson-amadei@sotosllp.com.
---
[1] https://www.canada.ca/en/department-finance/news/2020/04/the-canada-emergency-wage-subsidy.html
[2] https://www.theglobeandmail.com/politics/article-trudeau-says-talks-preferable-to-retaliation-in-supplies-dispute-with/
[3] https://www.canada.ca/en/department-finance/economic-response-plan/wage-subsidy.html
[4] Note that partnerships are only eligible if members of the partnership consist exclusively of individuals, registered charities, or Canadian-controlled private corporations eligible for the small business deduction.
[5] https://www.cpacanada.ca/en/business-and-accounting-resources/taxation/blog/2020/april/temporary-wage-subsidy
[6] https://www.canada.ca/en/department-finance/programs/financial-sector-policy/business-credit-availability-program.html
[7] https://ceba-cuec.ca/
[8] https://www.canada.ca/en/department-finance/economic-response-plan.html
[9] https://www.theglobeandmail.com/politics/article-ottawa-expands-interest-free-loan-program-to-more-businesses/